The Audi Danbury Dealership At Your Door Program
We understand the impact that our local community is feeling as a result of the Coronavirus (COVID-19). 
Audi Danbury At Your Door which includes: 
Virtual trade appraisals 
New purchase deliveries at your home - distance restrictions apply.
For more info, please call 203.744.5202  text 203.744.4839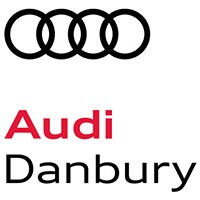 Here are more detailed steps/process modifications we're taking by department:
Audi Danbury Revised Showroom/Sales Processes:
Our on-line sales tool - Smart Purchase - is now available and our sales staff is happy to guide you through any/all steps in the process
We can move as much of the sales process as you would like online or by phone, minimizing your time in the dealership
Audi Danbury Revised Delivery Processes:
Paperwork can be

Video tutorials are available that cover the major systems

Product specialists are available by phone or text after the delivery to answer any questions

 

Home delivery is available within certain 25 miles of dealership 
Audi Danbury Revised Service Processes:
Cars arriving at our Service Drive will be wiped down along with the keys prior to being brought to the Service Center

Valets wear protective gloves when transporting customer cars

 

Upon Service completion the vehicle's interior and keys are disinfected again
"No Touch" Drop-off/Pick-up Service available - drop keys in over-night box, pick up locked vehicle after service completed with your 2nd set of keys, pay over the phone, all documents will be scanned and e-mailed to you.
Audi Danbury Revised Service Loaner Processes:
Our loaner cars are wiped down upon return with disinfectant

Customers will be provided anti-septic wipes on request, and are encouraged to use them when picking up a service loaner vehicle