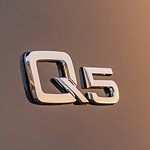 The Audi Q5 is a popular SUV model because it's the perfect size for every occasion. This compact luxury SUV features an abundance of cargo space, yet it features all of the luxuries for which Audi has become so famed.
When drivers in Danbury, CT purchase a Q5, they are given access to a vehicle that will provide exceptional handling and outstanding power since it produces 248 horsepower from its tightly packed engine. Its compact size makes it easy to drive on the open road, but it generates enough power to tow a load behind it. By producing 273-foot pounds of torque while also coming with an available trailer hitch, you can easily pack up and go with a load of any size when you own this vehicle. And to keep your whole family safe on the road, you can maintain your peace of mind while knowing that it comes with all-wheel drive ultra-technology to keep your wheels gripped to the road at all times.
So, come see for yourself what makes this vehicle so popular by taking a test drive down here at Audi Danbury today.