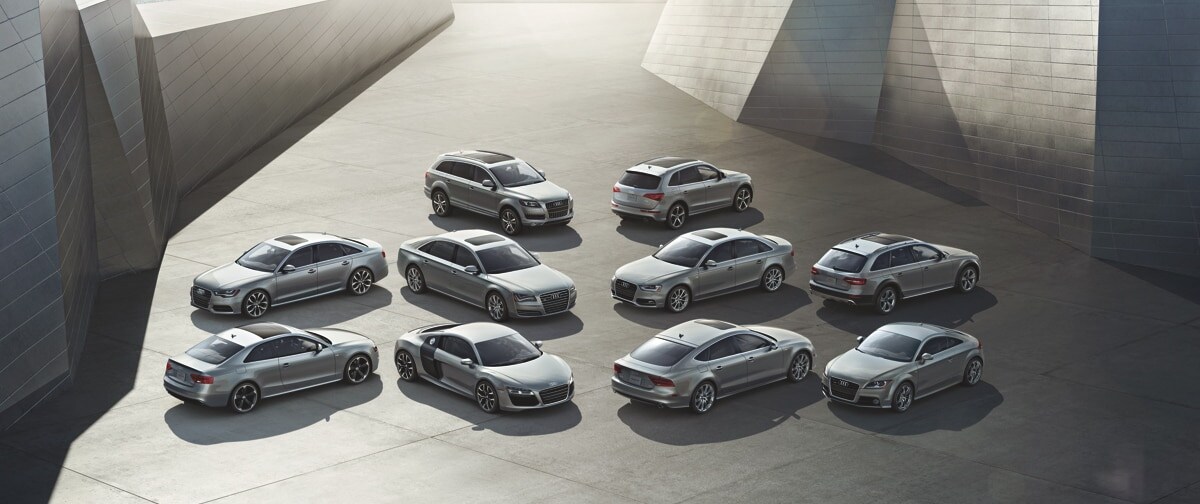 See How Our Audi Models Fares Against Close Competitors from Mercedes-Benz
If you're a fan of the new Audi lineup, then you know that an Audi car is much more than just a means of conveyance. An Audi car is an investment, and much like any conventional investment, you want to be certain you're making the right one. That means looking at the market and doing your due diligence. Here at our Danbury, CT Audi dealership, we understand that better than most. We know that while you may have always dreamed of owning an Audi sports car, executive luxury sedan, or SUV, you always want to be certain you're buying the best possible vehicle for your needs and tastes. Luckily, in most cases, our new Audi cars outclass even their closest competitors in terms of performance, poise, and technological sophistication. And to prove it, we've pitted some of our most popular new Audi models against rivals from another venerated German luxury brand: Mercedes-Benz.
---
Audi A4 vs. Mercedes-Benz CLA 250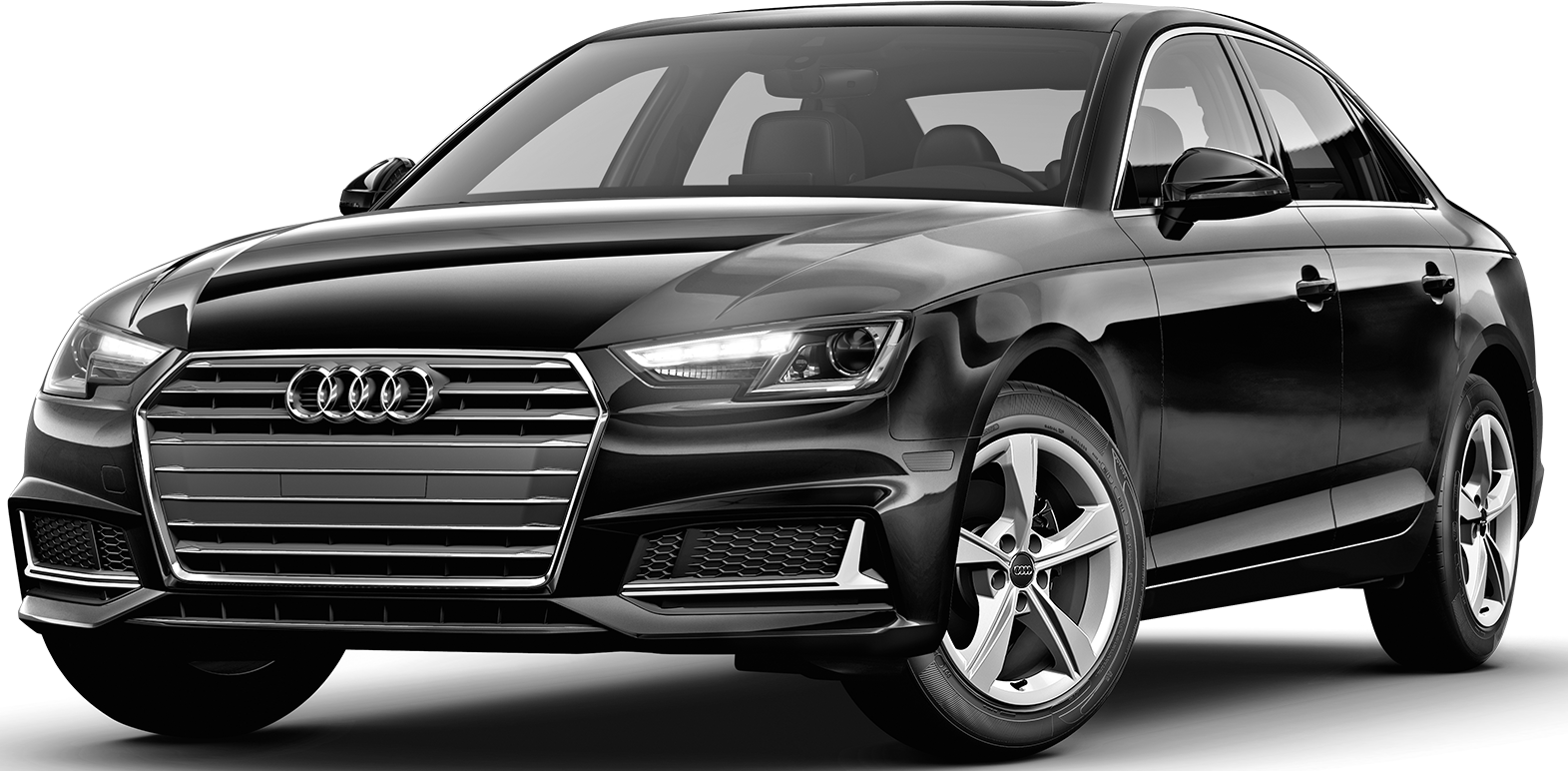 Comfort. Compare the cabins of the new Audi A4 and Mercedes-Benz CLA 250 and you'll notice some key differences in the feel of their upholstery. The new Mercedes-Benz CLA comes standard with something called "MB-Tex", which sounds sophisticated but is really just a cheap, simulated leather substitute for real leather upholstery. On the other hand, the new Audi A4 comes standard with leather seating, making its interior feel richer and more thoughtfully designed overall.
Performance. Take a quick look at the powertrain options of the new Audi A4 and Mercedes-Benz CLA 250 and it may seem like the Mercedes-Benz model comes out ahead. With 221 horsepower standard on the Mercedes-Benz CLA 250 and 188 horsepower standard on the Audi A4, the case looks fairly open and shut, right? Well, it might interest you to learn that the Audi A4 also features an available 45 TFSI powertrain option that affords its drivers up to 248 horsepower, outclassing the Mercedes-Benz CLA 250 overall.
Versatility. While the new Mercedes-Benz CLA 250 is only available as a coupe, the new Audi A4 has two body styles to choose from. From the Audi A4 sedan to the Audi A4 allroad wagon, our new Audi A4 gives you more options than its Mercedes-Benz counterpart.
A4 Inventory
Audi A6 vs. Mercedes-Benz E 350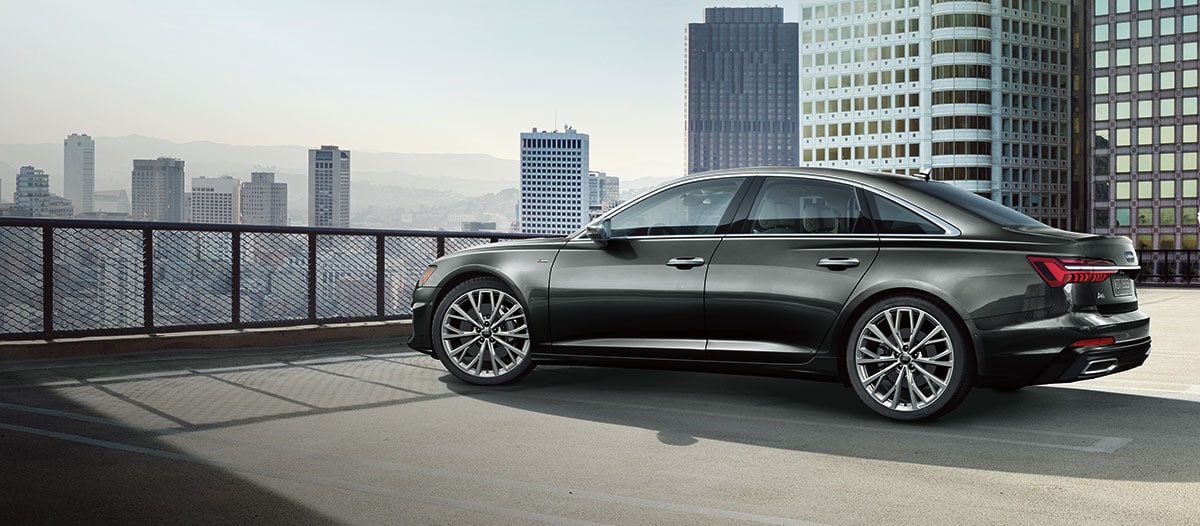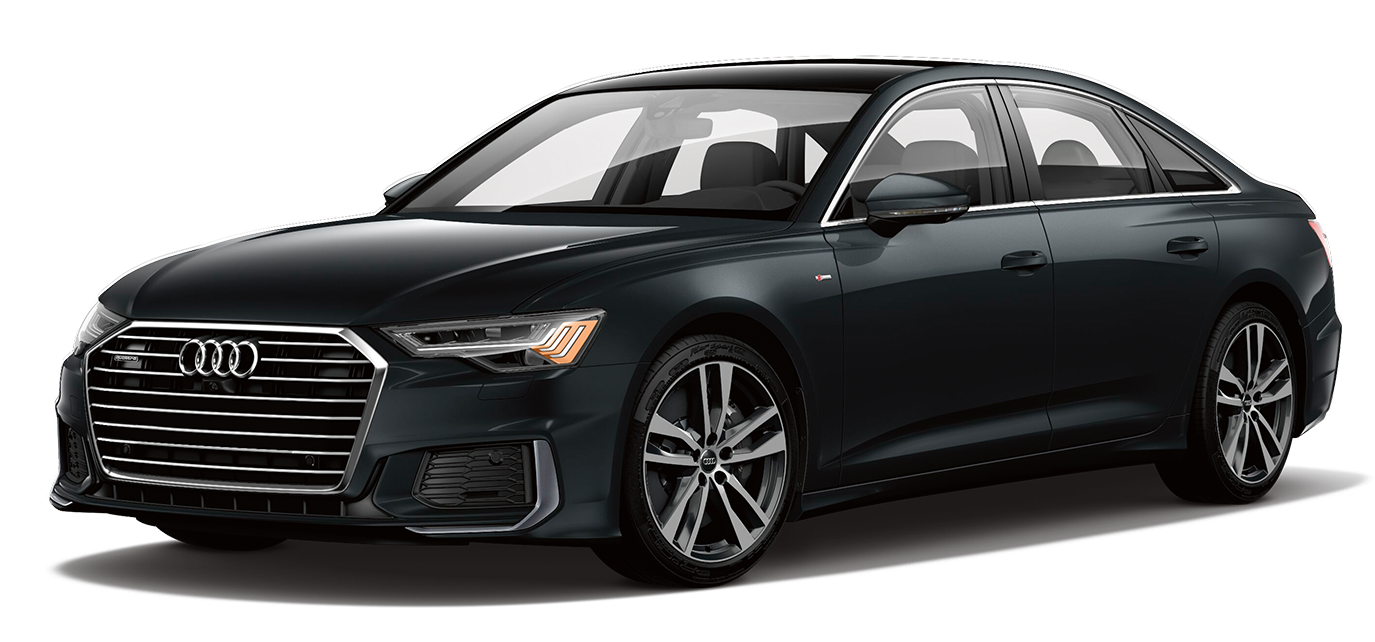 Quattro® all-wheel drive.. Invaluable on snowy roads in the winter here in Danbury, the Audi quattro® all-wheel drive system is standard on all new Audi A6 models. Unfortunately for Mercedes-Benz E 350 owners, all-wheel drive does not come standard.
Luggage Space. If you're looking for a luxury sedan you can take long road trips with, choose the new Audi A6 over the Mercedes-Benz  350. With more overall luggage space, it's easy to fit suitcases, duffle bags, and ore in the new Audi A6, while the Mercedes-Benz will leave you struggling for space.
Safety. While both the Audi A6 and Mercedes-Benz E 350 have an impressive suite of safety features as part of their standard equipment, the Audi A6 offers lane departure warning standard, while the same technology is only available as an option on the new Mercedes-Benz E 350.
A6 Inventory
Audi Q5 vs. Mercedes-Benz GLC 300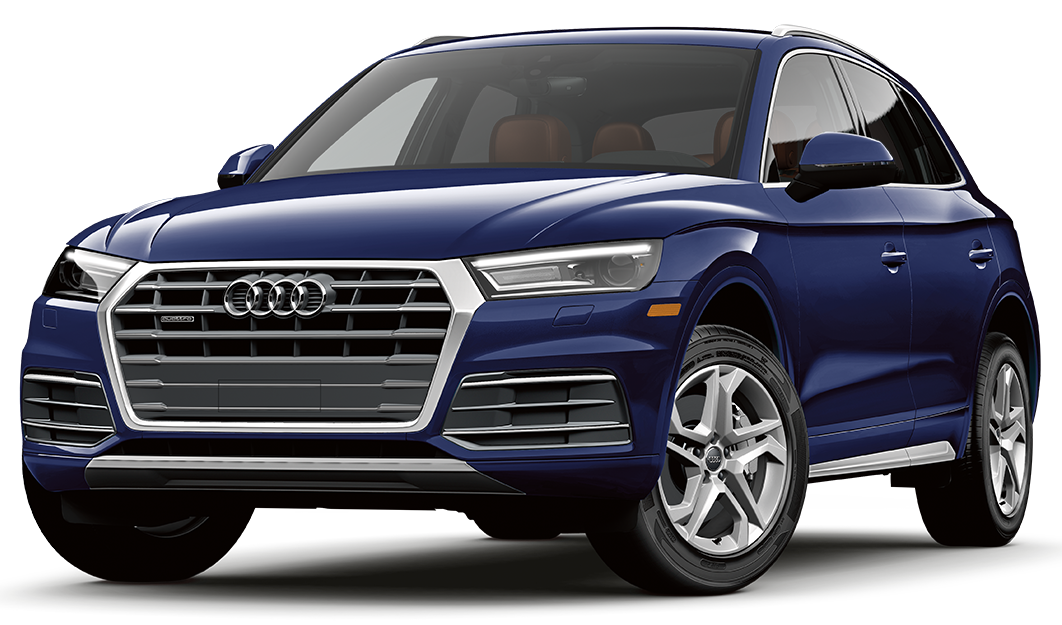 Comfort. From summer days to winter nights, the new Audi Q5 keeps everyone at the perfect temperature with four-zone automatic climate control standard. Unfortunately for Mercedes-Benz GLC 300 owners, only two-zone automatic climate control comes standard.
Hybrid capability. While both the new Audi Q5 and Mercedes-Benz GLC 300 can be had as hybrids, the new Audi Q5 has double the all-electric driving range, capable of covering up to 20 miles with battery power alone, while the Mercedes-Benz GLC 300 tops out at 10 miles of electric range.
Towing power. Got a boat or camping trailer? With the new Audi Q5, you can tow up to 4,400 pounds, while the Mercedes-Benz GLC 300 tops out at 3,500 pounds of towing capacity.
Q5 Inventory
---
Audi Q7 vs. Mercedes-Benz GLS 450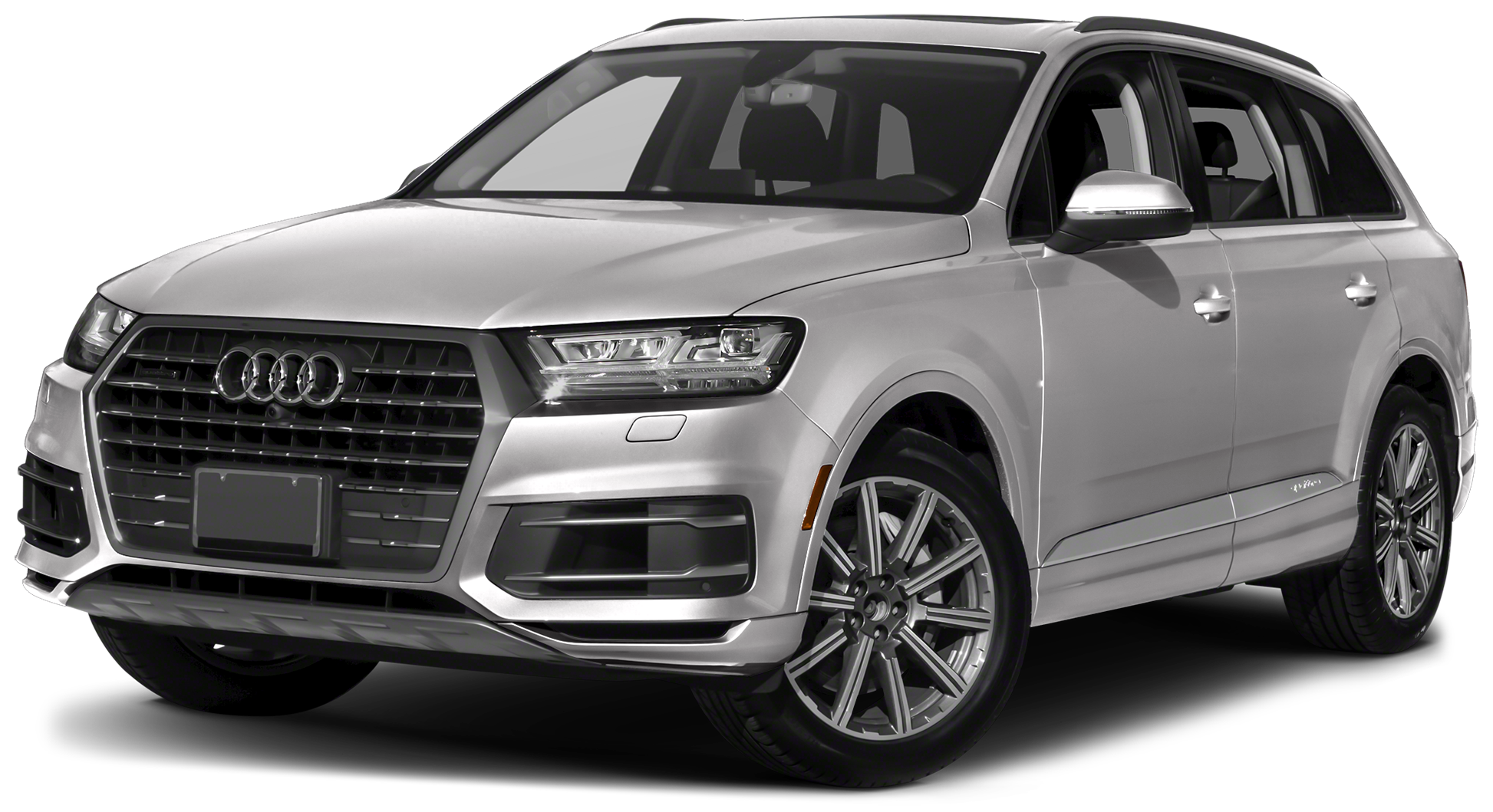 Price. While it may change over time, the fact of the matter is that the new Audi Q7 has historically been a more affordable vehicle over all than the new Mercedes-Benz GLS 450.
Technology. While the new Mercedes-Benz GLS 450 is certainly impressive with its 12.3-inch MBUX infotainment system, the Audi Q7 does one better with a 12.3-inch Audi virtual cockpit system and dual-screen Audi MMI® touch response system.
Night Vision Assistant. With an available infrared camera, the new Audi Q7 help you see at nighttime, displaying heat signature readouts on its Audi virtual cockpit display. Unfortunately, no such comparable system exists for the Mercedes-Benz GLS 450.
Q7 Inventory
---
Get to know the advantages of buying a new Audi firsthand at our Danbury, CT dealership
Want to learn more about some of the other new Audi models for sale here at Audi Danbury and see how they compare to other rivals? Drop by our dealership to take a test drive today.
Hours
Monday

9:00AM - 7:00PM

Tuesday

9:00AM -7:00PM

Wednesday

9:00AM - 7:00PM

Thursday

9:00AM - 7:00PM

Friday

9:00AM - 6:00PM

Saturday

9:00AM - 5:00PM

Sunday

Closed